'Ello eaters!
Sorry I left you hanging last night. I really didn't have much to blog about. And I had a school friend, who's an au pair out in the suburbs, visiting last night, so we decided to go out to a pub for a few pints.
I promise I'll get into a routine soon and blog regularly again, but for now I'm just going to soak up as much beer and London experiences as I can.
But I'm here now, so let's get talking.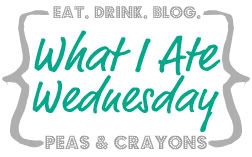 Breakfast:
Does this look familiar?
Oh yes eaters! Eggs are my favorite.
With a full belly, a friend and I went out to explore the area around the Thames.
We crossed bridges.
We walked under tunnels.
It was loads of fun.
And then we ate.
Lunch:
I met up with some friends at this little café because it had £ 6 lunches. This was the best combination option, but it really wasn't that filling.
It was tasty, but not filling enough for £ 6.
Snack:
I was so unsatisfied from lunch that I immediately needed a snack when I got home from class. And believe me, this wasn't the only hunk of bread.
Sweat:
Since I joined a gym on Sunday, I decided that it was high time I got my weights on. And what always happens before weights?
Protein!
And then after a ridiculously long Tube ride (why do they have so many damn holdups!?), I spent a good 45 minutes working on my (upper body) fitness.
It felt so damn good.
On the way home I swung by WF to grab…
Dinner:
I've never lived in a town with a WF, so I am so unbelievably infatuated with it right now. (Yes eaters, you should expect a post about my new love affair soon.)
And after dinner, came pub time.
Beer:
Picture this times two. Because when a pint is less than £ 3, you have no reason not to have two.
Alright eaters, that's all I've got for you now. I've got to go dress up a bit because I think my 'mates and I are going clubbing tonight.
This should be an experience, because I'm really not a clubber. But I'm going to put on my game face a sexy dress and try to get into it.
Wish me luck!
Your turn:
Do you stick to one drink when you go out?
Are you a clubber or do you prefer bars?
G'night eaters!